Restaurant & Culinary
The Crystal Restaurant offers unique flavour combinations with Tyrolean charm:
Enjoy the relaxed atmosphere in our in-house 2 bonnets
Restaurant on a unique culinary journey around the world.
Menu
Book a table now
Our kitchen team continuously designs creative combinations of enjoyment from regional ingredients to inspire/captivate you again and again! Accordingly, our menu is always homemade, tasty and always surprising.
In order to be able to fully engage in this journey of taste, we advise you, in the spirit of the slow dining concept, to plan enough time for a dinner with us. Learn more about Slow Dining
Embark on a culinary journey of experience
Regional and seasonal ingredients, always prepared in surprisingly different ways, tastefully arranged, refined and served with love in our gourmet restaurant – that is Austrian cuisine as we love it. With international influences, the result is a broad spectrum of enjoyment, with which the kitchen team around chef Jonny will convince you anew with every visit. And because good things take time, we cordially invite you to get involved with our slow dining concept and take a leisurely journey through the local variety of flavours.
Our current 2 bonnets menu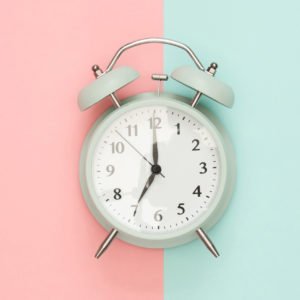 We spoil you
during the following opening hours
Daily 07:30 – 10:00 Breakfast
Mon-Fri 12:00 – 13:30 Lunch
Tue-Sat 18:30 – 22:00 Dinner
(A la Carte or menu of the day)
Sun closed
Mon 18:30 – 22:00 Fondue evening
(or by advance order)
Reservation for Restaurant Crystal
Check availability and reserve a table in our Restaurant Crystal.
"Slow Food" explained
Quality takes time: In keeping with this, our focus is on enjoyment. The ecological, regional, sensual and aesthetic quality is a prerequisite for enjoyment and, accordingly, with our concept we would like to slow down your evening a bit and give you the opportunity to enjoy each dish and all our products in peace.
Therefore, please plan enough time for your visit to our restaurant.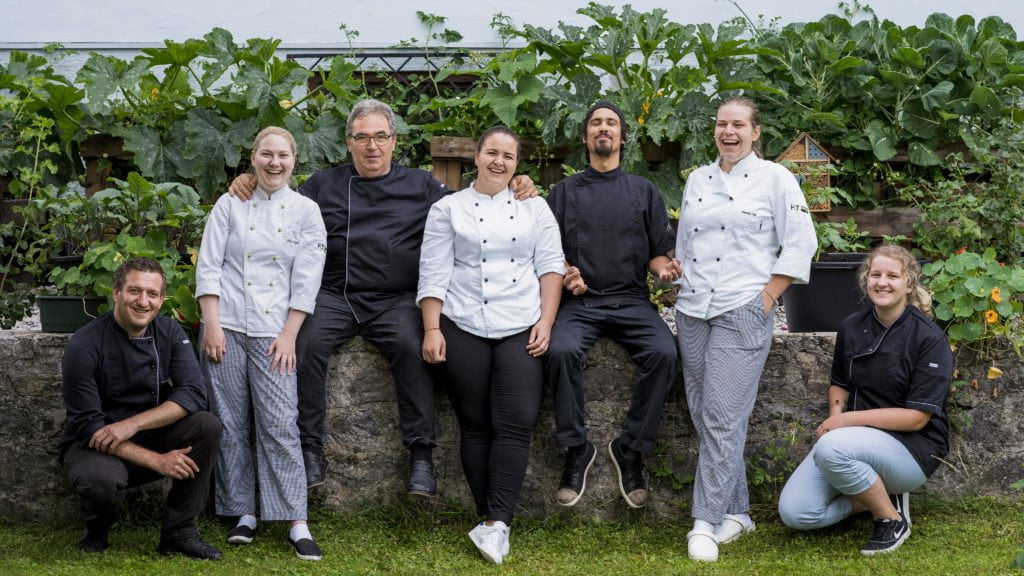 Food is enjoyment is Joy of life: that is our mantra and my team and I follow it with a lot of fun in creating culinary experiences every day. We view our unique value chain – working closely with local farmers and produce from our own gardens – as a holistic community effort to create unique moments of pleasure.
With best regards,
Your Jonny & the Crystal kitchen team
Prepare yourself
… on your culinary journey of experience.
There is this to consider
A culinary short vacation
Good things come to those who wait… This is also the case with us. Therefore, plan enough time for your visit with us, so that you can also relax properly.
Allergies and intolerances
We are happy to take into account slight allergies or intolerances. However, if they are hazardous to your health or life, we regret that we cannot accommodate you. We ask for your understanding.
Family outing to the Bonnets Restaurant
Children are very welcome here. We consider everyone the same and even our young guests are playfully guided through the Bonnets menu. Please note that we do not offer special meal selections or price reductions for children.
Something comes up?
If you are unable to attend your booked table, please inform us well in advance. For cancellations within 24 hours, we reserve the right to charge the menu price.
Guests with booked half board
If you have booked dinner as part of your hotel reservation, we would like to draw your attention to our closing day policy: Our restaurant is also closed on Sunday in the half board. Wir verpflegen Sie dennoch gerne mit einem Alternativangebot (Verzehrguscheine, Fondue, Rodelabend, Hüttengutschein // Abhängig von der Verfügbarkeit).
Our current 2 bonnets menu
Aladdin and the magic lamp
Aladdin was the son of a tailor. A child full of imagination and without evil thoughts. He loved to cause mischief in the alleys of the city. After the death of his father, he was all alone in the world with his mother. But soon a distant uncle learned of the brother's death and visited Aladdin and his mother.
The uncle was warmly welcomed into the little family and took Aladdin under his wing. He walked with him through the city and taught him many things. One day they went through a forest and came to a cave. There the uncle revealed himself as a powerful magician and gave Aladdin a magic ring to help him in his predicament. He promised Aladdin great wealth if he recovered a lamp for him from the cave. Aladdin was enraptured by the idea of becoming a rich man and followed his description. Inside the cave, a realm full of magical things of immeasurable value revealed itself to him. He found the lamp and wanted to bring it to his uncle, but the cave began to collapse, and when Aladdin – fearing for his life – begged his uncle for a helping hand, he saw the true face of the greedy stranger. Thanks to the ring, Aladdin was able to free himself from the cave, but there was no trace of the wizard.
With his new treasure, he returned to his mother. Thanks to the magic of the lamp and the ring, the two lived in prosperity from then on. But Aladdin was not lavish and did not flaunt his wealth. One day he saw the king's daughter, the most delicate creature in all the land. Since he had become a rich and respected man, he gained the favor of the beautiful princess and also that of her father, and so the two were allowed to marry.
They lived happily for many years until the evil wizard learned of their happiness. Evil forces he dispatched against Aladdin's fortune and an army overran the kingdom. While Aladdin tried to ward off the intruder, the wizard cursed his house and everything in it was sent to a faraway land. Thanks to his constant generosity, he had many friends who helped him and so he was able to defeat the army and also put the wizard to flight and save his house along with his family.
Chanterelle | Watermelon | Pumpernickel | Lemon balm
Char | Cantaloupe melon | Sheep cheese | Amaranth
Focaccia | Garden herb oil
Octopus | Bean Humus | Lemon Oil | Chorizzo | Shiso
Lettuce heart | Tomato | Peach | Pine nut | Buttermilk
Lamb belly | Bell bell pepper | Eggplant
Banana tart | saffron ice cream | cinnamon foam
Supreme | 6 courses | 118
Premium | 5 courses | 103